YOUNES BABA-ALI
(Oujda - MA, 1986)

vive e lavora a Bruxelles - BE e Casablanca - MA
lives and works in Brussels - BE and Casablanca - MO


Untitled 1-2 - 2010
fotografia su alluminio
Untitled 1-2 - 2010
photography on aluminum
Younes Baba-Ali pratica un'arte non convenzionale, per lo più in spazi pubblici o in luogo insolito. Osservatore acuto, il suo lavoro solleva questioni cruciali sulla società, le istituzioni e in primo luogo il suo pubblico. Puntando il suo specchio senza veli sulla società, la pone davanti alle proprie consuetudini e disfunzioni inveterate. Anche se molte delle sue opere sono di tipo ready-made, un equilibrio complesso si cela sotto l'apparenza della semplicità. Artista e alchimista, Baba-Ali confronta e rimescola tecnologia, oggetti, suono, video e fotografia con tematiche ecologiche, sociali, politiche. Ne risultano lavori che spingono discretamente e inconsapevolmente l'osservatore a prendere posizione. Baba-Ali non schiva la controversia, la dialettica fra la sua arte e le sue ragioni e il contesto nel quale opera. Contesto e dialogo con il pubblico ne sono anzi la forma più propria, e quest'arte interventista e a volte dirompente finisce coll'infondere una postura ironica in rapporto a se stessi e all'ambiente. Baba-Ali espone dilemmi e tabù e sfida la gente alla (re)azione. Così facendo, la rende sua complice di atti di guerriglia artistica comuni all'establishment e all'uomo della strada.
Courtesy collezione privata
www.younesbabaali.com
︎
Younes Baba-Ali makes art that is unconventional, intelligent and critical, mostly in public space or places uncommon to art practice. He is a sharp observer and raises pertinent questions aimed at society, the institution and above all, his audience. As a free thinker he holds a mirror up to society and confronts it with its ingrained habits and dysfunctions. Baba-Ali's work often assumes the form of the readymade, but underneath its facade of simplicity there is a complex exercise in balance at work. As an artist-alchemist he measures and mixes technology, objects, sound, video and photography with political, social and ecological issues. The resulting installations discreetly coerce the unsuspecting viewer into taking a stand. Baba-Ali shuns no controversy and often finds himself negotiating his art and its rationale with his environment. His works are context-specific and take their final form in dialogue with its spectators. This at times disruptive intervention art confronts the viewer in an ironical way with himself and his environment. Baba-Ali presents people dilemmas and taboos and challenges them to (re)act. In this way he makes them his accomplices in acts of artistic guerrilla that unite the establishment and the common man.
Courtesy private collection

www.younesbabaali.com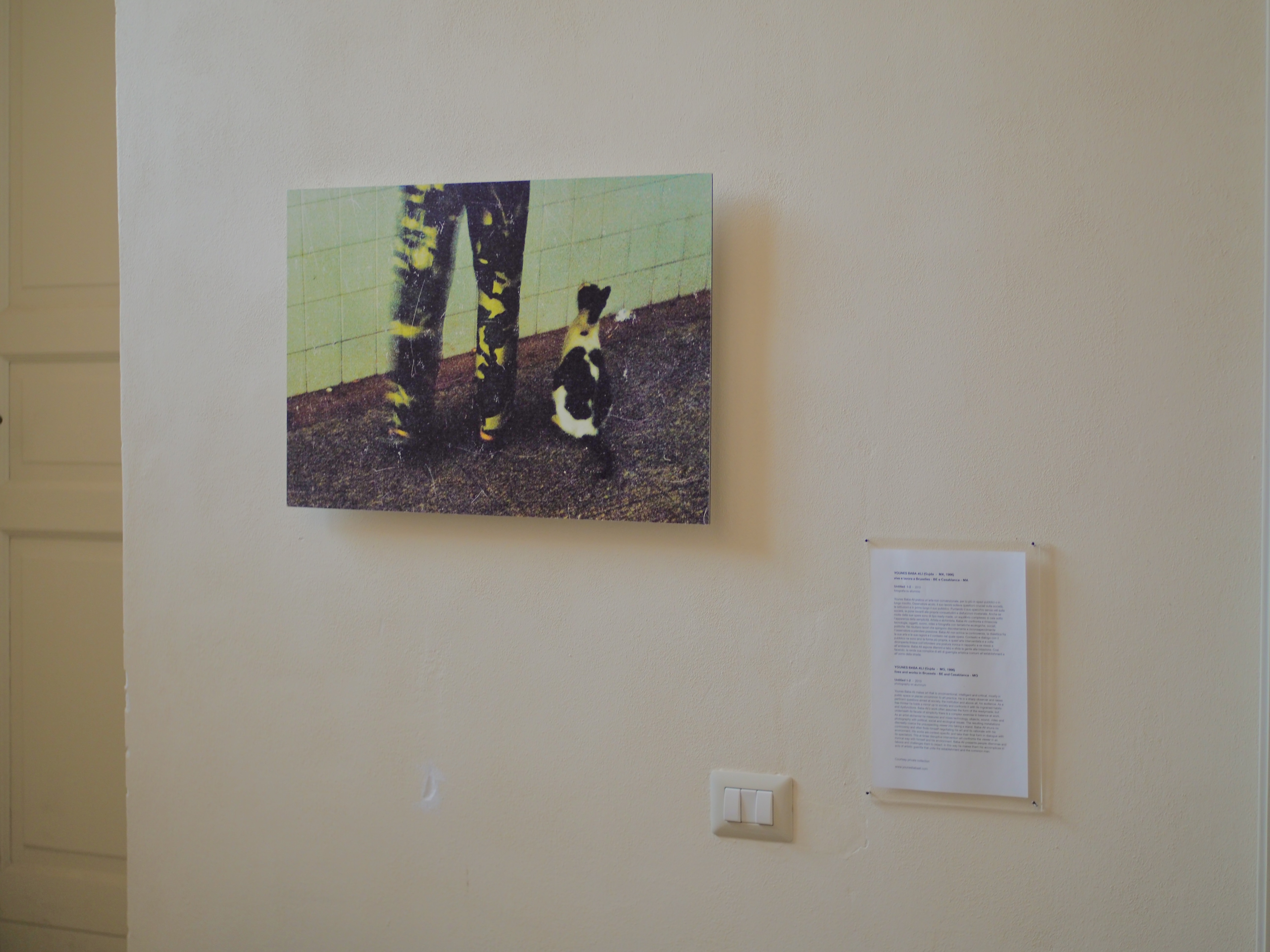 ︎