RUBEN MONTINI
(Oristano - IT, 1986)

vive e lavora a Milano - IT
lives and works in Milan - IT


Cosa resterà di me? - 2020
broccato sardo, terziopelo, velluto, seta, stoffa sintetica cucita su cotone
310x270

What's left of me? -
2020
sardinian brocade, terciopelo, velvet,
silk, synthetic fabric sewn on cotton
310x270
Cosa resterà di me? resteranno i miei cani.. e chi se ne occuperà? chi si occuperà dei miei cani? I miei peli.. resteranno i miei peli giù nello scarico di qualche doccia.. i peli del mio petto, forse le mie unghie. E cos'altro? Cos'altro resterà di me? Forse il ricordo delle mie grida a quei poveretti che dicevo di amare, che mi sembra sia passato così tanto tempo ormai che ricordo di averne amato solo uno. E resteranno il bene e il male che ho fatto. Le cattiverie che ho detto, a questo e a quello. Ai miei genitori che mi sopravviveranno, a mia sorella che non vedo da tempo, ai suoi figli che mi mancano immensamente . Rimarranno le mie opere, fino a quando il tempo non le avrà consumate o qualcuno non le getterà alla spazzatura. Ma rimarrò, ne sono certo, come un vago pensiero - forse lontano - nei pensieri di tante persone che hanno incontrato la mia pazzia o che la mia lingua ha fatto godere per qualche minuto o forse più a lungo, ogni tanto. Mi penseranno, ogni tanto.. forse. E forse, almeno a loro, mancherò.
Courtesy l'artista
https://rubenmontini.com/works
︎
What's left of me? My dogs will stay…and who'll look after them? My hair…my hair will stay, down some shower drain…my chest's hair, may be my nails. And what else? What else of me? May be the memory of those I said I loved, such a longtime ago, I think, that I forgot all, but one. And the good and evil I did will stay. The wickedness I said to this and that. To my parents, who will survive me, to the sister I haven't met since longtime, and her children I tremendously miss. My works will stay, until they were worn out by time, or somebody threw them in the trash. Though, I'll surely stay as a faint - perhaps remote -thought within the thoughts of many people who met my madness, or had climaxed a few minutes, or perhaps longer, by my tongue. They'll think of me from time to time…perhaps. And they at least will miss me, perhaps.


Courtesy the artist
https://rubenmontini.com/works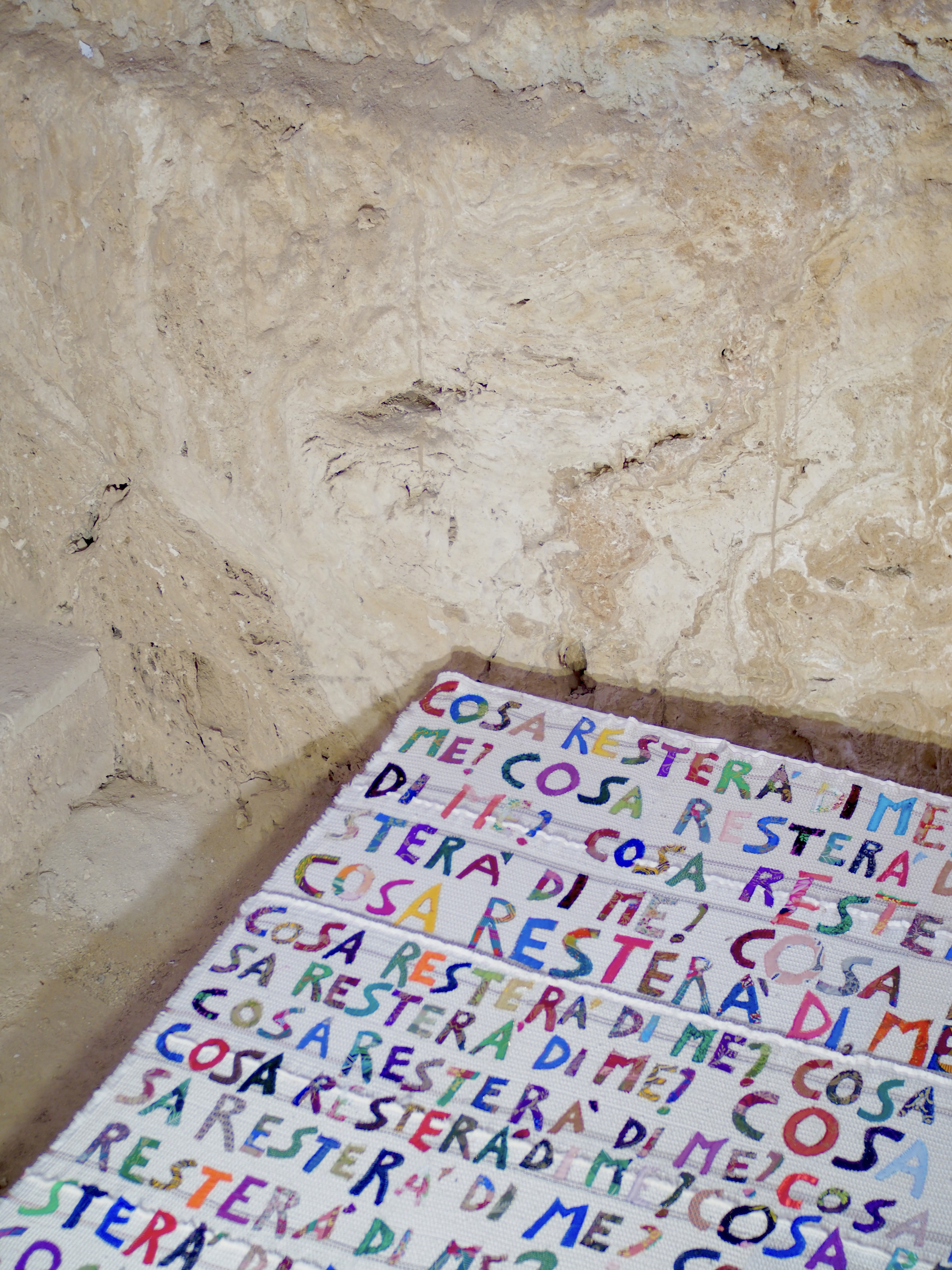 ︎