ROBERTA BALDARO
(Catania - IT, 1975)

vive e lavora in Italia
lives and works in Italy


LIBERAMENTE - 2004
dittico
fotografia analogica b/n, post produzione e stampa digitali, 1/1
80x180

FREELY - 2004
diptych
b/w analogical photography, digital post production and print, 1/1
80x180
Lavoro e mani che cambiano pelle, forma, peso. Tornare a casa dal lavoro: pulirsi, lavarsi, liberarsi. Ma liberarsi dalla fatica del lavoro è impossibile se a quel lavoro non si riconosce parità, valore, significato.
"Roberta Baldaro dimostra l'agire della propria analisi estetica partendo dal realismo visivo dell'immagine, dando significazione al proprio itinerario poetico attraverso l'attitudine a cogliere contesti che abitualmente releghiamo nella marginalità del quotidiano… …Il modulo costruttivo è quasi sempre la sequenza d'immagini (all'eguale si contrappone un'interferenza), impostate con un'inquadratura significativa rispetto alla messa in relazione dei soggetti con il contesto spaziale. Roberta Baldaro mostra di concepire l'arte come un'intersezione tra esperienza (sensibile) e riflessione, un gioco sottile tra sensazione ed elaborazione intellettuale. Da qui, dunque, prende consistenza la sua ricerca volta ad elaborare "convivenze estetiche" (vero e proprio tessuto connettivo delle opere), immagini-limite, che trattengono ambiguità visive utili a conferire al reale "una pausa", una sospensione, come una sorta di "equazioni trascendenti" che sollecitano il fruitore verso infiniti universi di senso…". Fiammetta Strigoli, 2009.
Courtesy collezione privata
www.robertabaldaro.it

︎
Work and hands changing skin, form, weight. Be back from work: wipe, wash, break free. Though, breaking free from work's effort is impossible If that work parity, worth, meaning are denied.

"Roberta Baldaro shows the operation of her aesthetic analysis by moving from the image's visual realism, by a poetic path whose significance rests upon the attitude to catch moments most often neglected as scarcely relevant… …The constructive pattern is usually an images' sequel (an equal being set against an interference), whereby a significant frame relates the subjects to their spatial context. Baldaro seems to see art at the intersection between (sensible) experience and reflection, a subtle interplay between sensation and intellectual elaboration. Hence, her research about "aesthetic coexistences" (the works' basic connective fabric), on-edge images, able to retain visual ambiguities by which the real attains "a pause", is suspended, much like "transcendent equations" pushing the viewer towards endless universes of meaning…". Fiammetta Strigoli, 2009.
Courtesy private collection

www.robertabaldaro.it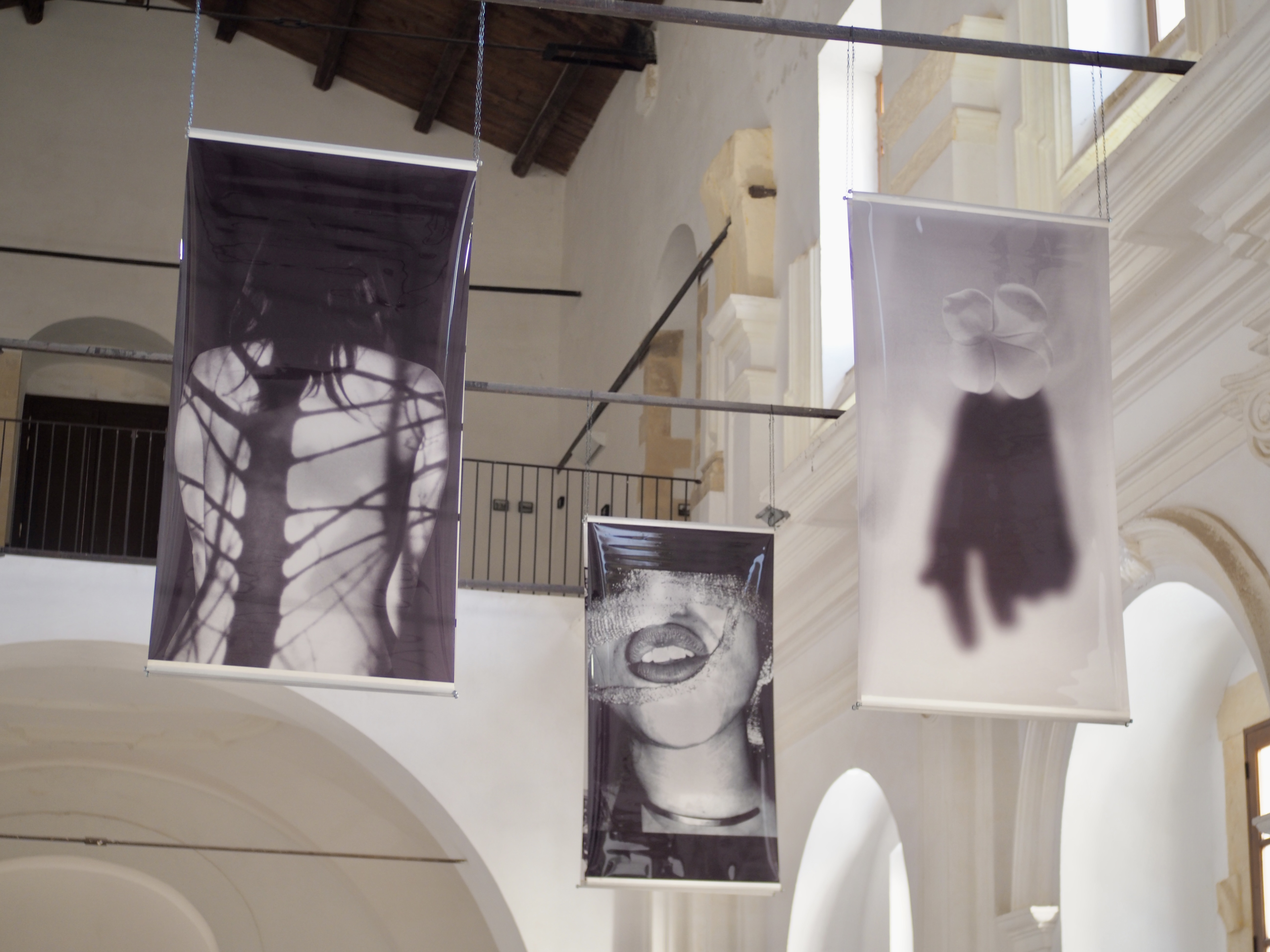 ︎